Slip and Trip Claims Manchester
Many people mistakenly think that they are only entitled to compensation from slip and trip claims if they are injured in an accident that wasn't their fault at work or on the premises of a private company. However, local authorities also have a responsibility to ensure that roads and pavements are safe for members of the public, and if there are issues with potholes, loose paving stones or anything else that could pose a tripping hazard, then it is down to them to rectify them as quickly as possible.
Here at Tranter Cleere we have represented thousands of individuals in Manchester who have injured themselves in a slip or trip on public roads or footpaths, carefully assessing every slip and trip claim individually to ensure we are able to offer tailored, objective advice.
Receive the Compensation You Deserve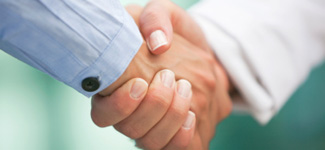 Here at Tranter Cleere we don't believe that you should have to suffer from the pain of a slip, trip
or fall. If you were injured in an accident that wasn't your fault then you deserve compensation – whether it is to make up for time off work you need, physiotherapy you require or simply because of the emotional stress that comes with a physical injury.
Case Study
Mrs B of Stockport, Manchester suffered a tripping accident when she tripped over an uneven footpath causing a fracture to her wrist & minor injuries to her thumb & knees. She was unable to look after herself for a short period and claimed for care & assistance & travelling expenses for hospital visits. Tranter Cleere & Co advised that specialist tactics be employed to maximise the chances of success. A claim was made against Stockport Metropolitan Borough Council for breach of their duty under the Highways Act. The Council's Insurers initially disputed the claim saying the footpath had only been uneven for a short period of time & therefore there was a defence to the claim pursuant to Section 58 of the Act which allows the Council to escape liability if they have in place a reasonable system of inspection & maintenance of the highway. However after we provided further photographic evidence & pointed out the deficiencies in their defence liability was ultimately accepted following continued representations to the insurers by us, and compensation of £10,000.00 was secured. Mrs B was very satisfied with the outcome.
To find out more about making slip and trip claims with Tranter Cleere, or to speak to one of our skilled and experienced solicitors, give us a call on 0800 13 20 71 – alternatively complete our online contact form and we'll get back to you as soon as we can.
No Win, No Fee, Hassle-Free Process