Hearing Loss Claims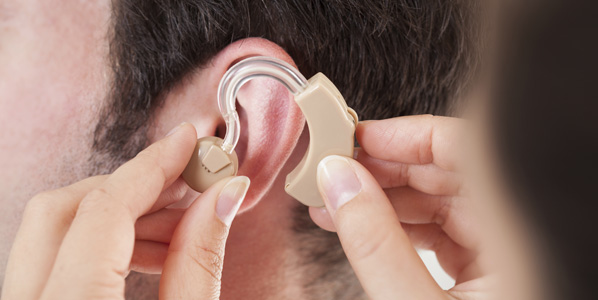 Many people ignore the fact that hearing loss is not always the result of old age. Some people who experience hearing problems during retirement don't associate the loss with the fact that their workplace was negligent in protecting them.
Regardless of the years between when you left your job to when you began to notice a hearing degeneration, your employer could be responsible for your loss; making many people eligible for hearing loss claims without knowing it.
Employers have a duty of care to their employees, including ensuring that your work space does not result in hearing loss either during your time in their employment or afterwards. Whether you are suffering from an inability to hear or tinnitus; we are on hand to offer advice about whether you are entitled to hearing loss compensation, along with our no win no free promise.
The Symptoms of Industrial Hearing Loss
Suffering from industrial hearing loss can have a range of negative impacts on your life; such as depression and anxiety. It is our job to find out if someone is responsible for your loss and ensure that you are fairly compensated.
There are many symptoms to industrial hearing loss including:
Needing to turn the volume up on the television;
Not hearing a whole conversation;
Struggling to hear while there is background noise;
Hearing a constant buzzing in your ear could be a sign of Tinnitus.
Any of these symptoms could be as a result of industrial deafness and could also entitle you to industrial hearing loss compensation.
If you are experiencing any of these symptoms and think that your workplace could be responsible, our team at Tranter Cleere promise a trustworthy service that can help you obtain the compensation you deserve. Call us direct on 0800 6 12 11 13 to discuss your claim or to arrange an appointment.
No Win, No Fee, Hassle-Free Process