Clinical and Medical Negligence Manchester
If you have been given an incorrect medical diagnosis, or if you have undergone a surgical procedure or received hospital treatment that has gone wrong then you may well be entitled to compensation. Regardless of whether the event took place within the NHS or a private hospital, if the mistake was due to incompetence or a lack of judgement by anyone in the healthcare profession, whether this was a doctor, nurse or a surgeon you can make a claim.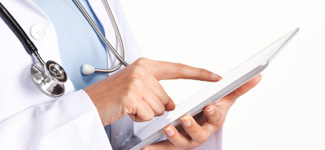 Clinical and medical negligence claims can be difficult to prove so it's vital that you seek the help and advice of professionals. These types of claims differ from a Personal Injury claim in that you, the claimant, must be able to prove two things. You must firstly be able to prove that the healthcare professional in question failed in their duty of care and secondly that their actions have directly caused you to be in the situation you are currently in.
Start Your Claim Today
There are time constraints present when it comes to clinical and medical negligence claims; you ideally need to start your compensation claim within three years of the injury or illness taking place, or at the very least, three years from when you realised the injury or illness was a result of medical negligence.
Here at Tranter Cleere & Co we have extensive knowledge and experience to manage your claim on your behalf with our simple and personal service. We are a 'no win, no fee' firm of solicitors and are always on hand to offer you professional advice regarding your claim – call us today on 0800 612 1113 and start your claim today.
No Win, No Fee, Hassle-Free Process