Defective Products Compensation Claims
As consumers, we all expect the products we buy, whatever they might be, to meet certain standards of safety and quality – in fact, there are countless British and European laws governing this. That's why it's both disappointing and frustrating when the things we buy don't meet these standards – particularly when they injure us in the process.
Here at Tranter Cleere, we have extensive experience representing clients who have been injured as a direct result of a faulty or defective product and helped them to make a claim for the compensation they deserve.
Whether it's a faulty product you've used or consumed that's been the cause of your personal injury, if someone else is at fault you could be eligible to make a compensation claim. This could include everything from poorly made furniture causing injuries to electrical items burning or electrocuting you, as well as dangerous food products resulting in sickness or food poisoning.
How Can I Make A Claim For Injuries From Faulty Products?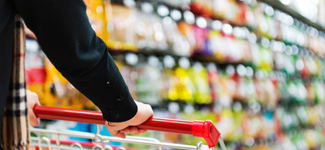 The first thing to ensure is that, before a claim is made, you're able to prove someone else was at fault for your injury as a result of using a product or item. If your sustained an injury while using a product but the fault was your own, you won't be eligible for a claim; if someone else was at fault but the product wasn't defective, then you'll need to make a claim against the individual or company responsible rather than the retailer or manufacturer of the product itself.
It's important to report your injury as soon as possible to the individual, retailer or manufacturer responsible for it, including making any note of your injuries (including witnesses) in a written record such as an accident book.
If possible, take photos of the product itself and retain any related receipts – this includes the product itself, as well as receipts for travel or medical expenses. It's important to note that, dependent on the injury, there are time limits that apply as to when you need to file your claim by – consult one of our solicitors for specific information.
Useful Resources
It's important that you have an understanding on where the responsibility lies if you're injured due to a faulty or dangerous product so, as well as offering our expert guidance and advice, we've also compiled a list of useful websites which can help support your claim:
No Win, No Fee, Hassle-Free Process