Accident At School Claims
For over 25 years Tranter Cleere have helped people with their accident at school claims to ensure that they receive the compensation they deserve. No matter whether you are a student, teacher, parent or visitor to the school if you have been injured in an accident that wasn't your fault then you could be eligible to make a claim for compensation. Our staff have a wealth of experience in this sector and will listen to your case before helping you work out the next steps.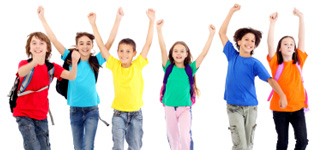 For every enquiry that we receive we aim to send a representative to speak to you about your case within 48 hours. Our in house specialists will treat your case with the professionalism and confidentially that it requires making sure that you are involved every step of the way.
Talk To The Experts
Accidents at school can take a variety of forms but often will be the result of:
A trip or fall
Slipping on wet floor
A sporting injury
Broken or damaged equipment
Burns from cooking or science classes
If you or your child has been injured from any of the above then you should contact us immediately to discuss your options. Many parents are often worried when making a claim against a school but we ensure that all cases are dealt with the sensitivity they require in order for you to maintain an ongoing relationship.
Tranter Cleere have unrivalled experience with accident at school claims, so if you have been injured in this way contact us today on 0800 6 12 11 13 and speak with one of our expert advisors.
No Win, No Fee, Hassle-Free Process