Holiday Accidents Compensation Claims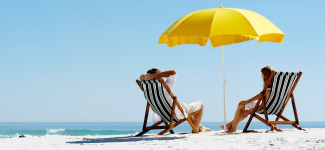 There's nothing worse than having a holiday you've been looking forward to, and invested money in, ruined due to illness or accidents. Sometimes these can be purely misfortune, but if somebody else was at fault due to their negligence then you'd rightly feel that they should be held responsible. Here at Tranter Cleere, we're able to help claimants get the compensation they deserve if they've been injured or suffered an illness on holidays as a direct result of somebody's negligence.
The range of holiday accidents we can help recover compensation claims for include:
Slips, trips or falls at a hotel or resort
Food poisoning in a restaurant or bar
Accidents on cruise ships or ferry boats
Accidents while on an organised trip/excursion or recreational activity
Natural disasters
Road traffic accidents
Injured Abroad? We Could Help You Claim
We're able to help you make a claim for any injuries you sustain on a holiday – and it's not just limited to breaks away in Britain or international trips with British companies. Whether you've been injured in your hotel, while on an organised or independent trip or even just suffered from food poisoning, if someone else's negligence was the direct cause of your personal injury then you could be eligible to make a claim for the compensation you deserve.
We take time to understand the nature of your injury, the circumstances surrounding it and the responsibilities of the staff where you were enjoying your holiday – all helping to organise the details of your case for our solicitors to begin legal action against the company, hotel or holiday organiser responsible. No-one should have to have their holiday ruined, as well as their health or physical wellbeing, due to negligence by somebody else so call us today on 0800 6 12 11 13 to speak to a member of our team.
No Win, No Fee, Hassle-Free Process