Military Accident Claims
As we are all aware, serving in the Armed Forces does not come without its risks, however the Ministry of Defence (MoD) still have a duty of care and must take action to minimise the risks wherever possible.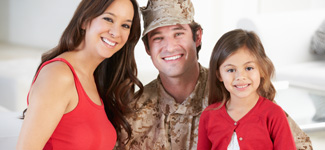 Whether you are serving in the Army, Navy or RAF you have the right to assume that your safety will be protected as much as possible and that you have received the right training and have been provided with appropriate equipment.
If you're injured during your service to the military service you may be well be entitled to compensation and here at Tranter Cleere & Co we can help you make a military accident claim.
Am I Eligible?
Unfortunately any member of the military who suffered from an injury before the 15th May 1987 are unable to make a claim, this is due to the Crown Proceedings Act, however servicemen and women injured after this date can make military accident claims.
Types of Armed Forces Accident Claims
Military claims can cover a plethora of injuries as well as diseases contracted as a result of service; we can handle military accident claims including personal injury claims made against the Mod which may include air and road crashes as well as incidents involving diving, parachuting and explosions. We can also assist in claims where you have received a criminal injury or have been assaulted as a member of the armed forces as well as fighting for cold injury compensation for you, this covers things such as trench foot, hypothermia and frost bite.
If you believe you may be entitled to make a military accident claim then please don't hesitate to get in touch with us today on 0800 6 12 11 13.
No Win, No Fee, Hassle-Free Process