Business Accidents
At Tranter Cleere we can help you claim the compensation that you deserve if you have been involved in an accident at work that wasn't your fault. Business accidents can cover a wide range of injuries including a slip, trip or injury to any part of the body that was caused in the workplace environment. If you have been left unable to carry out your normal day to day activities due to this injury then you may be eligible for compensation.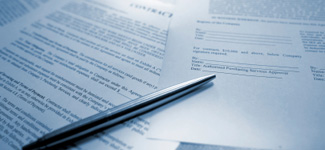 Our experienced and professional staff will handle your case with the sensitivity and confidentially that is required. For any enquiry that we receive we aim to have a representative contact you within 48 hours to ensure that we have a full account of your claim and we are ready to start the process as quickly as possible. We have over 25 years' experience in the industry and operate on a no win, no fee basis.
Supporting Your Claim
Whether you are simply visiting a site or permanently employed to work there the owners have a duty of care for your welfare.
If you have sustained any type of injury in your place of business then it is vital that you record what happened and when as well as collecting any witness statements as this will help support your claim.
If you are searching for specialist solicitors with experience of claiming compensation after business accidents then call us now on 0800 6 12 11 13.
No Win, No Fee, Hassle-Free Process