Football Accidents that Ended in Lawsuits
It is not often that we hear of football players suing each other because of an accident, but it does happen sometimes. It is difficult for players to prove that their accidents were caused by negligence or that injuries were intentionally caused, and without this proof, a club will not be able to win a case. All players have a responsibility to behave in a safe manner and try to avoid injuring other players, but this rule is not always abided by.
We have listed the top three cases where players have sued other players for injuries that have occurred during a match. Some have been successful and some have not…


1. Manchester City vs Manchester United
In April 2001, City's Alf-Inge Haaland was carried off the pitch at Old Trafford after a tackle from Roy Keane playing for Manchester United. In August 2002, City revealed that they were filing for a massive £5 million lawsuit, leaving fans and the media in uproar.
Haaland's right knee was trampled on by Keane during the match, although it was his left knee that had caused him problems leading up to the end of his career and eventually hindered him from being able to play football after the accident. He retired in 2003 following numerous matches that he was unable to play for the full 90 minutes due to his knee injury.
This feud has now been going on for years – with Keane stating in his autobiography that he intended to injure Haaland during that football match. It seems that Keane's heartless statements regarding his intention and non-existent signs of remorse encouraged Haaland and Manchester City's decision to sue the United player.
It was a nice try, but Haaland had been complaining about the injury in his left knee for a few months before the accident and eventually admitted that it had not in fact been caused by Keane.
Keane received a five game ban and a £150,000 fine after he published his autobiography that revealed he had tackled Haaland on purpose.
2. Manchester United vs Middlesborough
Ben Collett broke his leg when he was playing for Manchester United at the age of 18 and the injury ended his career as a professional footballer. Gary Smith and his club, Middlesbrough, accepted liability of the injury when it went to court and Collett won a £4.3 million pay-out. During the tackle on Collett, his leg was broken in two places, causing him to lose a three-year professional contract with Manchester United. It was because of this loss that he was awarded £4.3 million.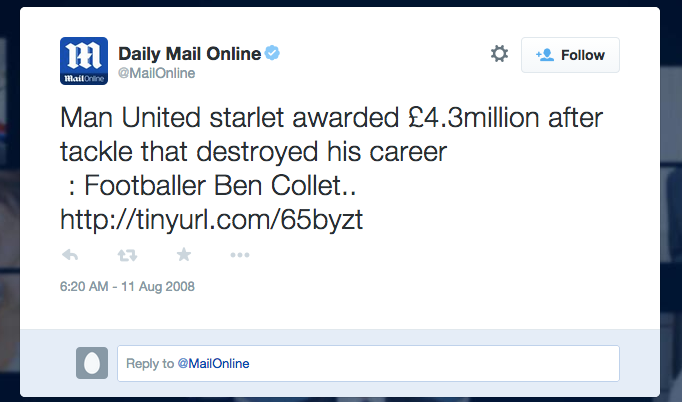 You can read more about this case here.
3. Nottingham Forest vs Cardiff City
Nottingham Forest's striker Dexter Blackstock suffered a knee injury after a tackle from Cardiff City's Seyi Olofinjana resulting in him being unable to play for over a year. It was during this match in 2010 that Blackstock claimed Olofinjana's negligence towards the player.
Blackstock is currently trying to seek damages for not being able to earn bonuses and potentially having to end his career early. The amount he is claiming is not known but exceeds £50,000 and he has been able to play since the accident, having transferred to Leeds.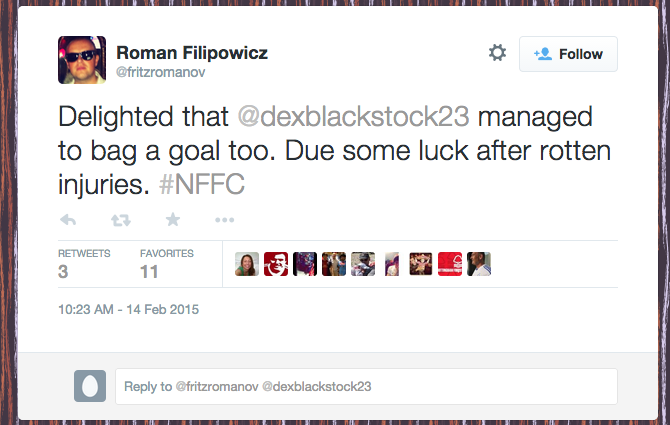 Dexter was, however, unable to play for 15 months and is seeking damages for not being able to earn bonuses during this time. He returned to Forest in December 2013 and was ruled out of some of the season due to his knee injuries.
If you have been injured during a football match due to negligence or unfair play, have a look at how we may be able to help you to claim.